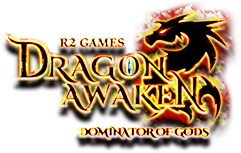 3/1-3/5
Dragon Awaken EN
Note: You should choose the language first. Every language has one chance per day. You can change the language to get more chances.
Event 01 Daily Check-In
Rules: Check in to get rewards. (Duration: 3/1-3/5)
There is only one check-in opportunity per day, and lost days can't be recovered.
Diamond*100, Crest Essence*5, Crimson Spinel*2

Bronze Astrolabe Chest*2, Crest Essence*5, Diamond*100

Mount Card Shard*10, Gold Sack(Big)*75, Crusade Token*5, Advanced Rune*3

Diamond*300, Crest Essence*10, Crimson Spinel*5

Mount Card Shard*20, Gold Sack(Big)*150, Crusade Token*5, Daily Chest*1
Event 02 Flip & Match
Rules: Click on any of the blank cards, your goal is to match the pictures. If you flip the cards and the images don't match, they
will flip back again. Find the matching images using the least chances to obtain better rewards! Chance will be reset every day at
12 a.m.(PST)
Flip Times
Rewards
9≤Flip Times≤15
Diamond*1666
Material Pack*85
Gold Sack (Big)*41
16≤Flip Times≤20
Diamond*1000
Hero Refining Stone*50
Gold Sack (Big)*25
Flip Times≥21
Diamond*333
Dragon Contribution*18
Gold Sack (Big)*8
Event 03 Anniversary Wheel
Rules: Each player gets 1 free spin for the outer wheel per day. Follow our FB page and recharge any amount in Dragon Awaken during 1st to 5th March to get another chance to spin the inner wheel. Each player can spin only once per day. Spin chance will be reset every day at 12 a.m.(PST)
Event 04 R2 Points Bonus
Limited-time Gift Packs will be available in the Gift Pack Shop!
Exchange 72,000 points for Anniversary Exclusive Pack (value $200)
FACEBOOK & DISCORD EVENTS
Who is your pre-destined hero?
How to form a powerful team?
How do you dress up in the game?
What's your favorite pet?
...
On our Facebook and Discord, there will be a lot of funny topics, and of course, a lot of anniversary exclusive rewards! And the first thing to do is to follow us now!