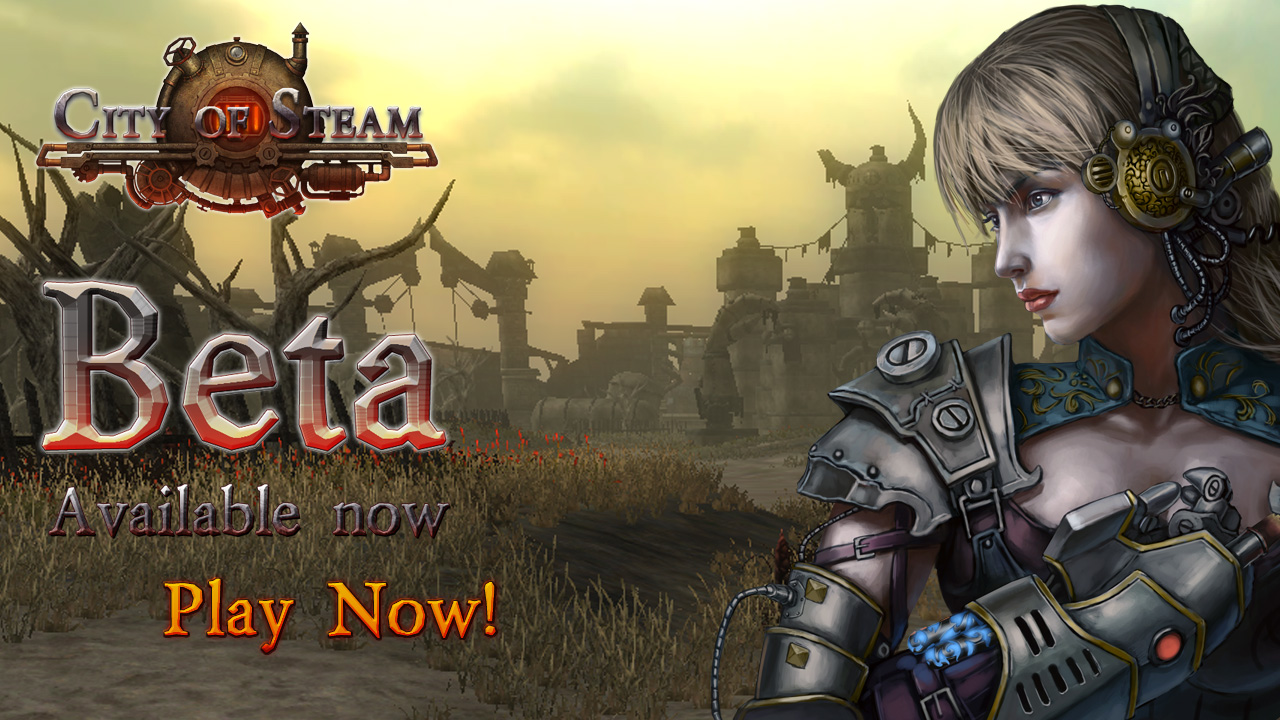 Hey you,
We're getting almost painfully close to Beta and we'd like to go over the features you can expect to find in the game. This is not a complete list, but should give you some good insights in what will you'll be able to when you log in either later today or tomorrow depending on where you live.
So, features:
Level cap: 25

Content: 80+ dungeons, 100+ quests, Arena and Tesla Defense events, PVP maps, customizable armor and weapons, energy system, the Transmutor, Auction House, cosmetic armor, pets, Jetpacks & Steambikes and Wilderness levels.

Streamlined: Crafting systems, Skill and Talent systems, user interface, questing and tutorial.

Other: A huge amount of bug fixes, key-bindings, jumping, "cancelable" attacks, lots of render performance improvements, loads of balancing, new attack animations and everyone's favorite bar patron, Mr. Pugglesworth.
That's already a heap of stuff, but there's a lot more to come as this is only the first part of our content release schedule! In the next few weeks and months we'll have loads of content coming out, but we'll tell you about that later today.
We're only half a day away from release at 10PM EDT (7PM PDT, May 11th 3 AM BST) and two hours earlier for Collaborators, everyone at the office is getting a good night's rest before the craziness tomorrow truly begins.
We hope this has been enlightening to you and we'll see you at the launch of Beta!