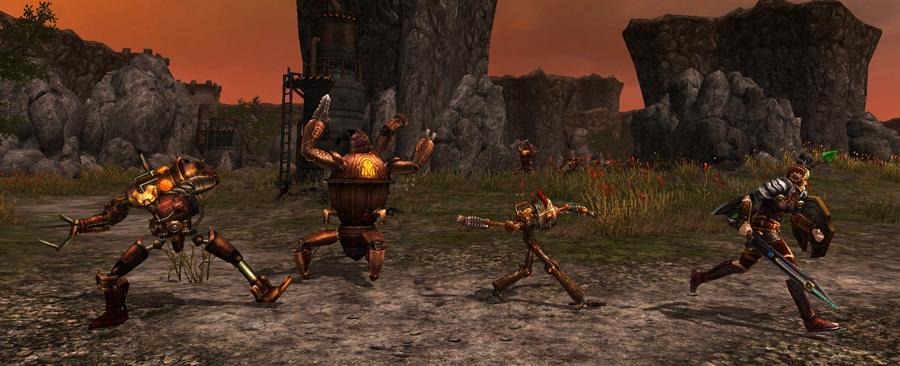 "Hey guys,I'm going to check out what's around the corner... oh god runwwwwsadawwwww"
Almost everyone who has played an MMO before has had this happen to him or someone in his party. Have you ever thought about whether you acutally want to use WASD to move around though, or do you have an alternative lay-out keyboard? Well, you're in luck! In the upcoming Beta version of the game you will find that you can finally rebind basically any key to whatever you want! We were working on it around Closed Beta time but only finished it right after it ended. We've since been testing it a lot, and best thing is: it saves on your account (so you don't have to worry about your key setup changing from computer to computer!). But that's not all, just… keep reading!

So yes, re-binding of keys is in! You know what's also possible now? Jumping!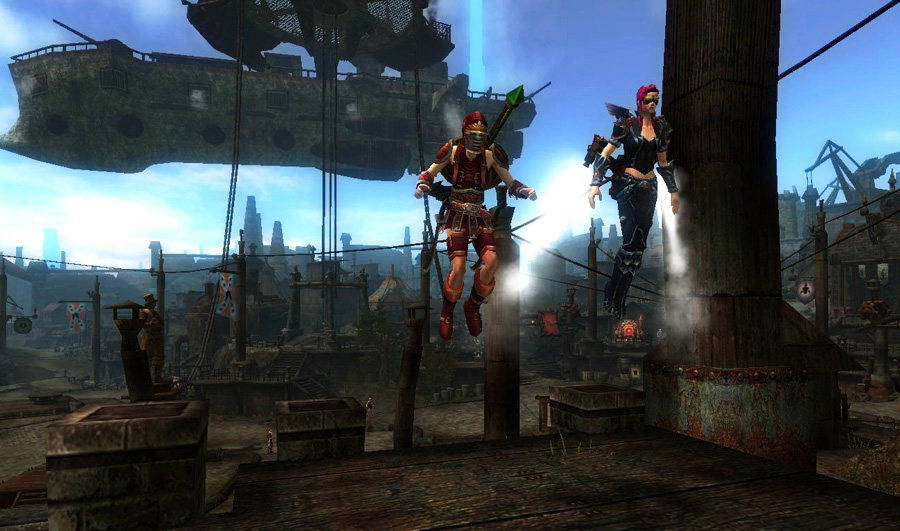 Between jumping and a jetpack, jetpack beats jumping... every time.
Jumping was requested a lot on the forums, sparked and fuelled especially from the comment section of Massively's Alpha preview. And again we listened and put it in the game! Ok, so you can't jump over railings and the like, but hey, at least you can jump to your heart's content! More on Massively's GDC preview article here. Tell us what you think when you get the chance to play the game starting May 10th!
Some other things we wanted to highlight are Steambikes and *drumroll* Jetpacks! Steambikes are now able to do something really, really cool. You may have noticed it in our news post from a few days ago, but Steambikes can now pop a wheelie!
Fun fact: at one point when you did a wheelie on your Steambike the engine sound didn't play. It was as if the sound was dependant on the front wheel moving… that's been fixed now.We estimate this addition to your movement repertoire will add about 87% more coolness - now we just need hydraulics! (Which I've just been told we won't get… dreams crushed…)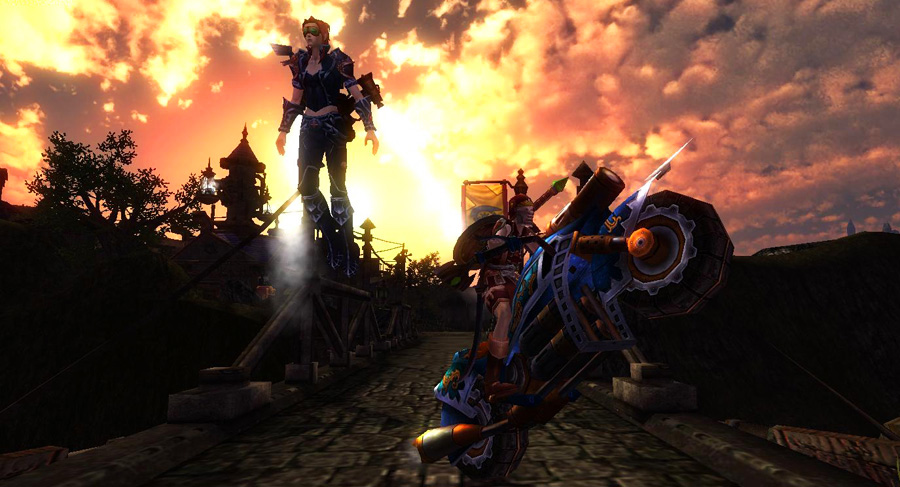 This is a buddy cop show in the making!

The last thing we'd like to mention are the Jetpacks; in function these are quite similar aka exactly the same as Steambikes. However, they are FREAKING AWESOME. Instead of the old fashioned"hanging around" you can ACTUALLY hang around, hovering in the air strapped to a steam-powered monstrosity! Who wouldn't want that?
TLDR:

You'll be able to rebind your keys in the new build.
Steambikes are awesome and can pop a wheelie.
Jetpacks might be the awesomest transport method evar!!!
You can now, by popular demand,jump in the game!
This Dev Journal is cool and you're cool for liking it.
So there you have it, all the information we have on movement, key binding and Jetpacks/Steambikes. This has all been quite a while in the making, so we're positively beside ourselves to finally share all the details! We hope you enjoy the game's new freedom of movement. As hard-core MMO players ourselves, we most certainly will.

Psst! Be sure to check out our previous dev journal "A Con Crew's Journey"!

Discuss this on the forums.