Before we talk about anything else, our hearts go out to everyone in Boston. We were in the city only a few weeks before the attack and what happened there is terrible. Stay strong over there.
"YOU'RE LATE!" Yes indeed we are, but we have some very good reasons:

We're all very busy working on something you might find quite interesting (coming soon™)
We wanted to release the video you see above alongside the article, or the other way around, whatever you find more important.
We get it, we suck, no really, we do. This is probably where you're wondering why we haven't announced a release date… well shhh… that's coming soon, very soon.
Cons are a weird affair, while there you're basically part salesman, part busy bee and part wreck because of the really long hours (and jetlag!). PAX East and GDC San Francisco being back-to-back didn't really help either, but that didn't stop our Con Crew in the slightest… or did it?
When everyone arrived at the Boston Convention center, they quickly started setting up the booth. Some things we brought with us, others came in separately by courier (yes, it was a nail-biting experience…). We started by hanging up posters, putting furniture in place, unpacking swag, setting up the PC's and installing the sound syst… wait, where's the AMP? Fine! We had to buy another AMP since, by our last check, it ended up somewhere in Kentucky for some odd reason… The next day we were there bright and early as con-goers were coming in bringing the wave of craziness (awesomeness) that always accompanies them. Being well rested doesn't make you immune, but a heck of a lot more resistant to the PAX flu. As you might've heard here, Gab's voice was shot after talking as much as he did over the three days, but don't worry, with some hermit-mode upon return he is back to normal! The group losing their voices wasn't that strange though as the amount of fans, press and general con-goers that came by our booth was almost staggering. They were so busy that none of the fantastic four manning the booth actually saw anything on the show floor, although that's quite normal… we would've loved to hear more about Divekick at the office!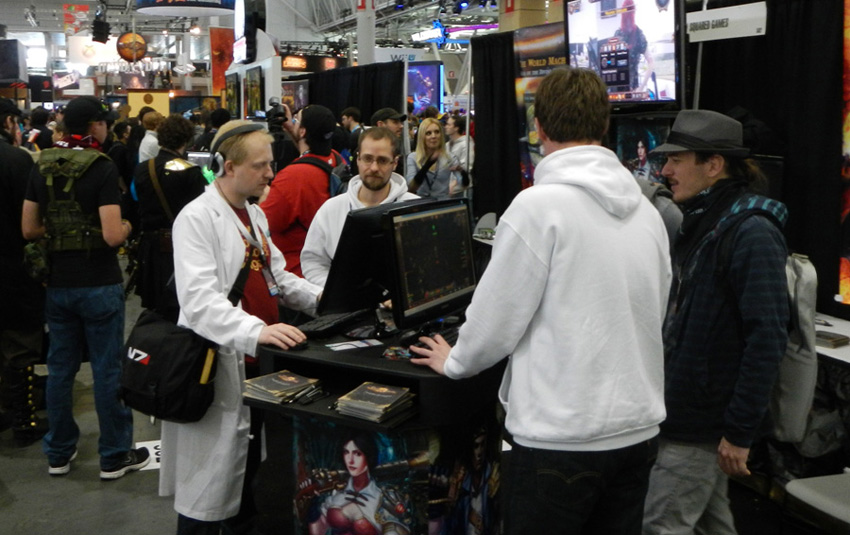 We also made some new friends, Dinosaur Games, developers of MechKnight were awesome as we swapped stories and booth setting-up supplies. At the end of PAX we donated our huge speakers in the name of better gaming at their office!
After PAX, came GDC San Francisco, this was a two man job, so both Cherith and Brian were left out. Gab and Andrew were left to their own devices and for a day they were able to enjoy the San Francisco area, go to the pier, take a boat trip under the infamous Golden Gate bridge and take some really dumb photos (Andrew is apparently really good at making those, who would've thought!).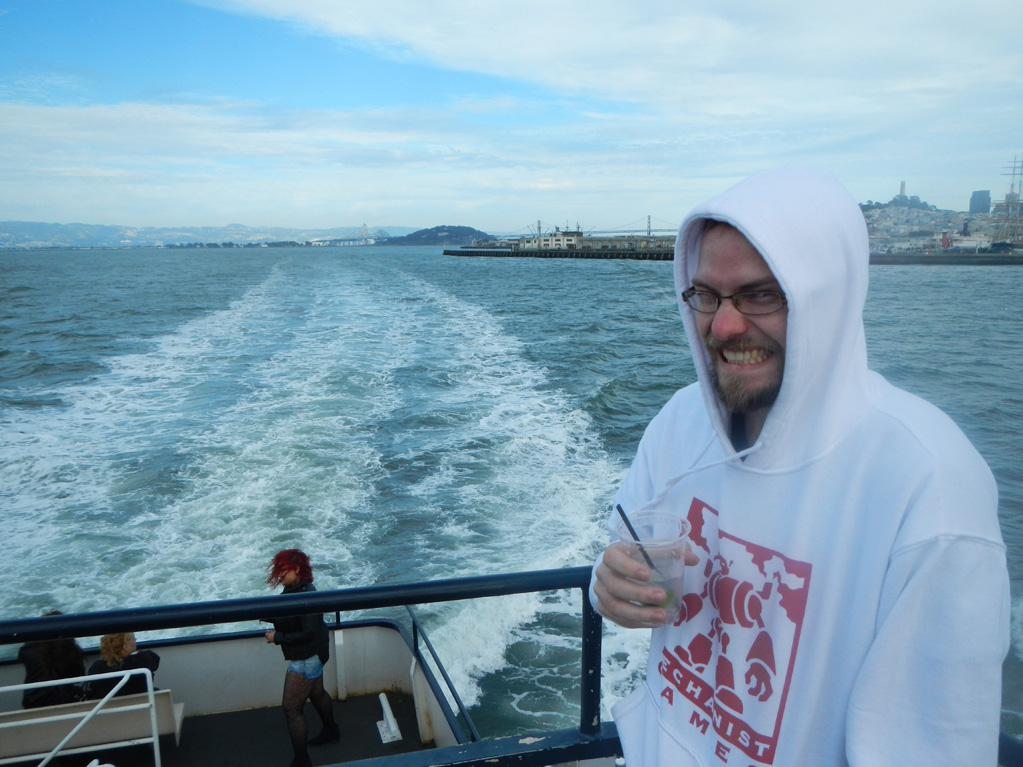 After a day of messing about it was back to work, doing previews, and of course "making contacts" (pictured below), it's a hard life but someone has to do it. All in all, we met up with some great press, made a lot of new interesting contacts, made some new developer friends and had a great time. Now if we could only stop them from prancing around with those party invite bracelets and exhibitor badges, that'd be greeaattt.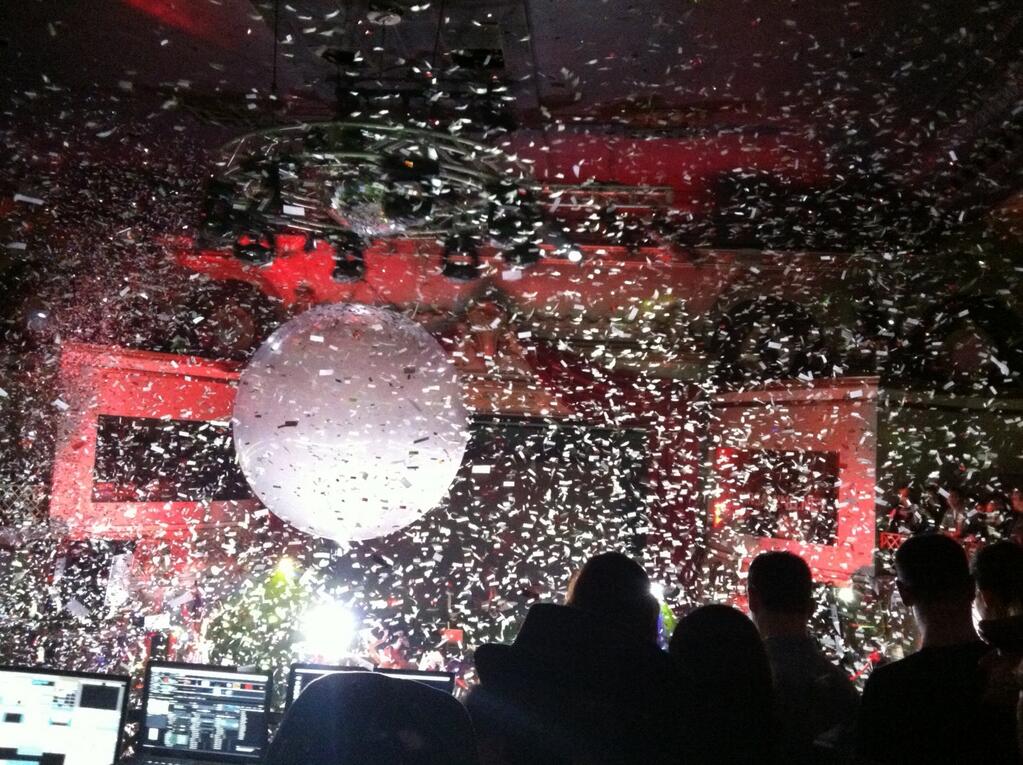 Shhh…it's a party! (Guess which one?)
Before we say goodbye, we'd like to thank a few people. First off R2Games, they financed this whole circus so without them this would not have happened. We'd also like to thank Cherith, she did a fantastic job at the booth telling the con-goers about the game and just being generally incredibly helpful. Stan the PAX "enforcer", he went above and beyond helping us set up the booth, fetching us stuff in a pinch and just being there when we needed him<3. Ethan, without him this all would've gone to you-know-what! He helped plan the booth, shipped over items, set up some of the appointments and got the equipment there (the AMP wasn't his fault!), fantastic indeed! I guess we can mention Sam for cutting together all our great times.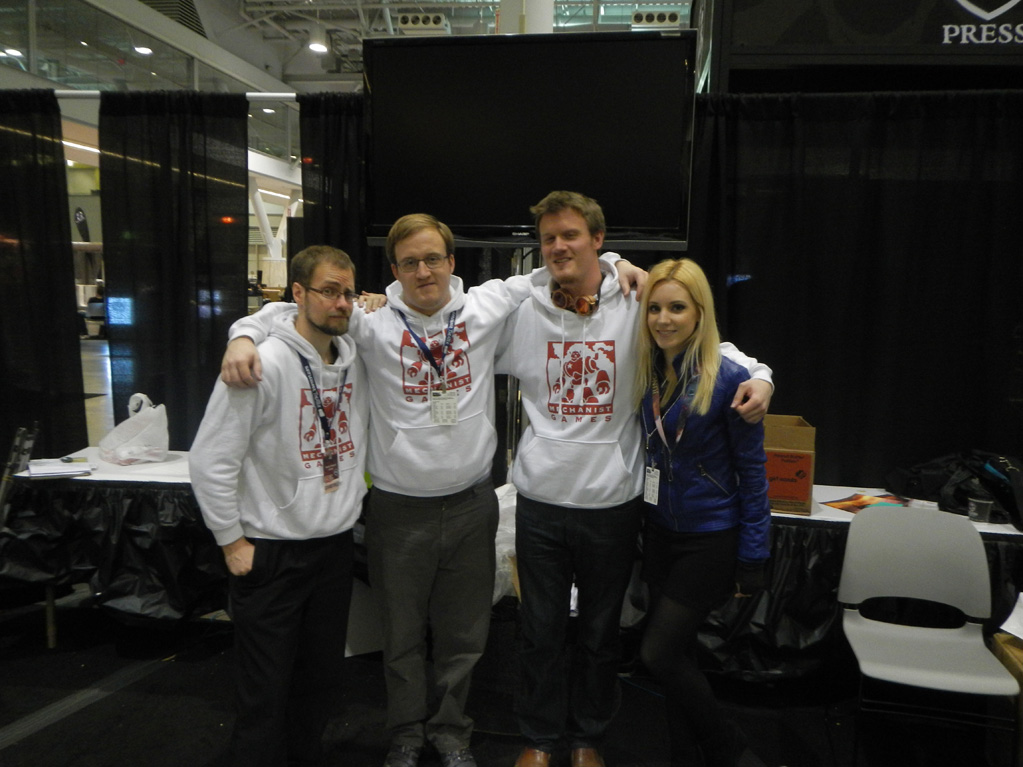 From left to right: Gab, Andrew, Brian and Cherith!

We will have missed someone here, but thanks to everyone who helped us prepare, set up, run the booths, came by, check us out and wrote about us. You're all wonderful, wonderful people.
We can't wait for the next opportunity to meet all of you in person!
Next time we'll get Gab to wear that dress and hair again… mouhahah.
Check out our previous Dev Journal about The Wilderness!

Discuss PAX & GDC craziness on the forums here!